Dedicated In House Counsel for Small Businesses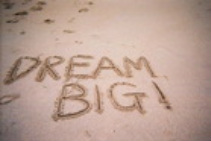 "I don't want a lawyer who tells me what I can't do.
I hire a lawyer to tell me how I can do what I want to do!"
-- JP MORGAN


Small businesses can dream big with the Wadsworth Law Firm as their affordable, in house counsel. The Wadsworth Law Firm works with early stage to maturing companies to help them bring an idea from point of conception to the market. She also works with established businesses to help them protect their interests and manage their growth. She provides personalized attention and guidance to protect businesses without the expense and inefficiencies of a traditional law firm. She does house calls and business calls as well as early morning and early evening appointments. She is accessible; she answers her own phone and is available by phone off hours whenever possible.

Margaret Wadsworth has been an attorney for twenty years; in Massachusetts since 1994 and in South Carolina since 2013. She has fifteen years of experience as a corporate attorney in the financial services, biotech and pharmaceutical industries at companies such as Fidelity Investments and Genzyme Corporation. She has been in private practice for four years representing individuals and small businesses.
---